SPEDA mini-grant helps restaurant, catering business expand with new equipment
You could say Josh Anderson has a history with ovens.
It started at age 11. Having developed a love for cooking just about any food, a young Anderson asked Santa Claus to bring him an Easy Bake Oven so he could make meals for his family.
Time has passed and the crowd for whom he cooks has grown exponentially — from his immediate family to residents and visitors of the Lake Cumberland region — but Anderson once again found himself seeking an oven this year, one that would help him grow his already thriving barbecue business.
The double convection oven that now sits in Get Ur Smoke On BBQ's Highway 27 location has allowed Anderson's catering, food truck and restaurant company to expand its menu and become more efficient. Funded in part by a Somerset-Pulaski Economic Development Authority (SPEDA) mini-grant, the doors to this oven open to possibility, allowing Anderson to improve his craft just like that Easy Bake Oven did years ago.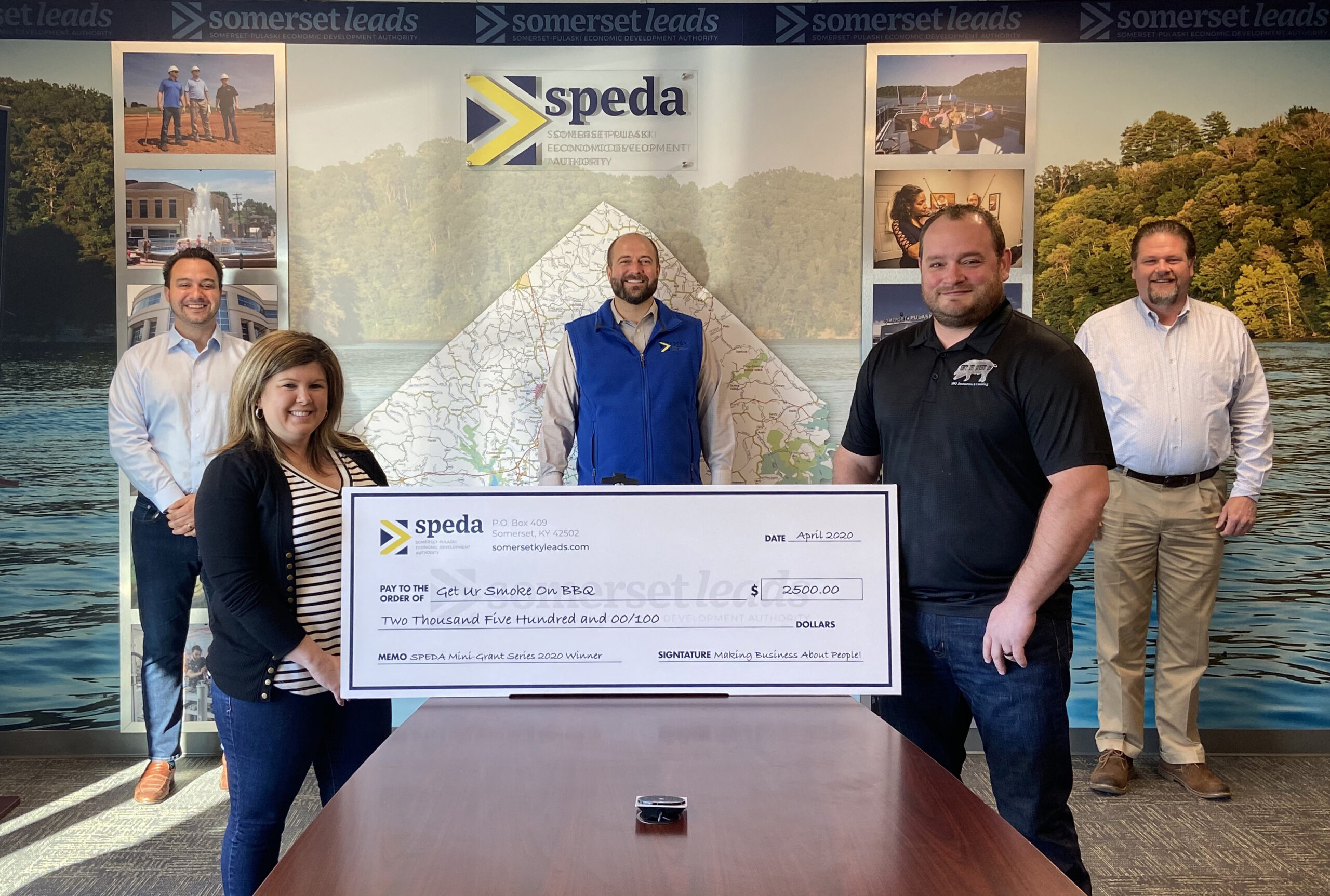 "This has allowed us to think outside the box a little bit more," Anderson said. "It gives us one more shot to feed somebody."
Feeding others is Anderson's passion, and smoking and grilling quickly became his technique — progressing from a store-bought smoker that he burned a hole through from frequent use to a smoker he built with his own two hands. This experiment was the genesis of Get Ur Smoke On BBQ: He used it in 2013 for his first official catered meal, a Christmas dinner for 75 people at a local fire department. And he has used it since to feed thousands through catering events, a food truck, and now his restaurant, which is open for dining and take-out on Saturdays and Sundays.
Though it seemed like a natural next step, his decision to open a physical location after achieving success with catering and food truck events drew some criticism, Anderson said.
"Being a non-traditional restaurant on one of the busiest roadways in southeastern Kentucky, there were definitely people who said we would never make it operating two days a week where we are," Anderson said. "We're 26 months in now. It's a good feeling."
Anderson attributes Get Ur Smoke On's success in large part to his own stubbornness — never being satisfied with his product enough to rest easy. The company's tagline, "Part Time Passion, Full Time Flavor," embodies Anderson's commitment to the business, which he and his wife Danielle operate with their family while maintaining full-time jobs. In its first year, Get Ur Smoke On catered or operated by food truck at 11 events. In 2019, that number grew to 79 events that fed more than 10,000 people. And in the meantime, the Andersons had opened the restaurant, serving customers two days a week.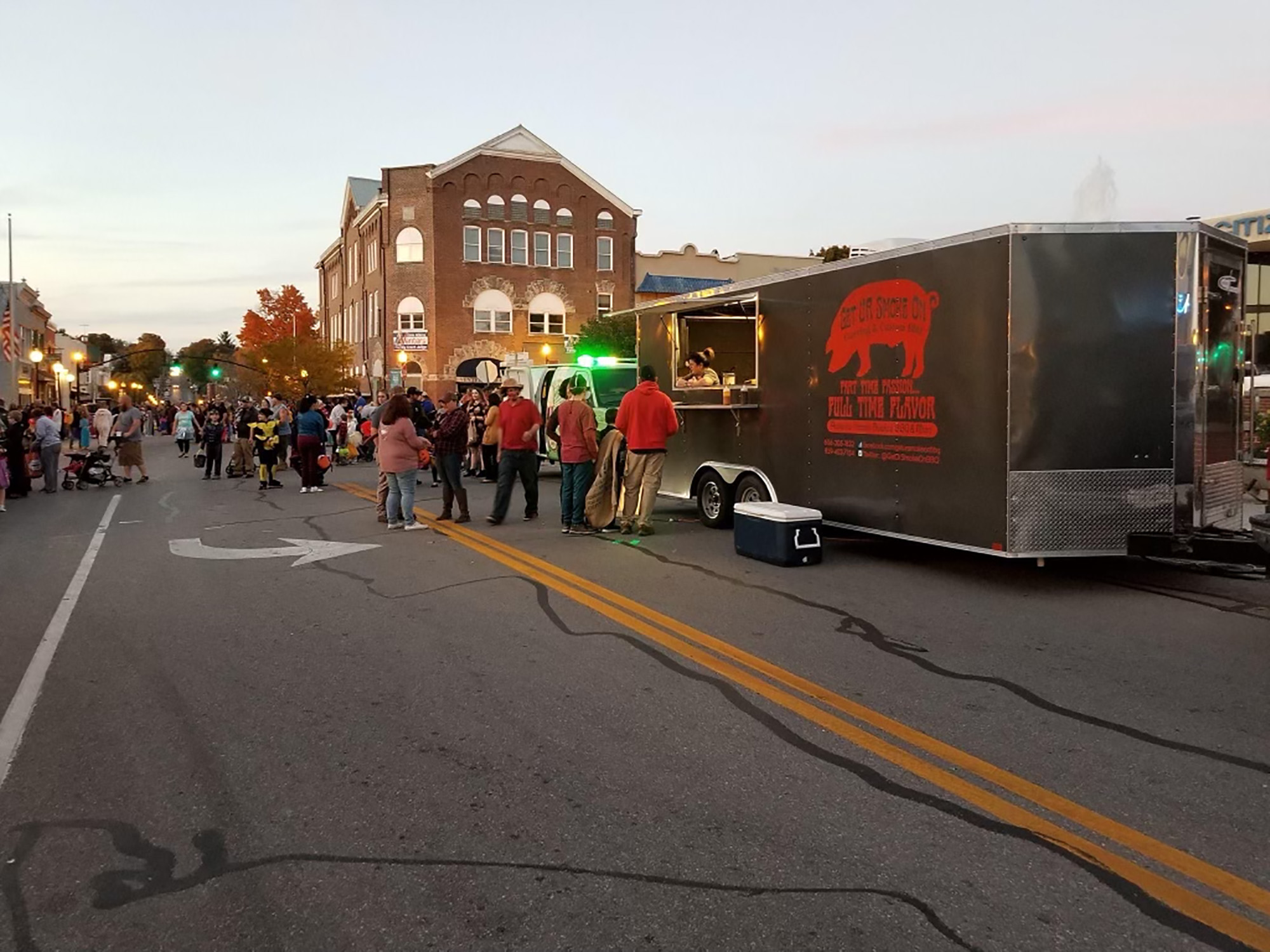 Still, Anderson was not satisfied. Since opening, he had used a thermalizer oven, also known as a "cook and hold," to make the majority of the sides available on Get Ur Smoke On's menu. But because it does not cook at high temperatures, the time it took to cook those sides was twice as long, prohibiting the Andersons from being able to provide everything on the menu they wanted. 
Now Get Ur Smoke On BBQ can, for example, offer loaded baked potatoes on a permanent basis because the time to bake is reduced from two-and-a-half hours to 50 minutes. And on Thanksgiving, in addition to offering cooked turkeys as they did in 2019, the Andersons were able to provide multiple sides to create a full meal — which during a global pandemic was an attractive option for many families. Get Ur Smoke On prepared 60 turkeys and 44 sides for customers this Thanksgiving holiday, Anderson said.
Though 2020 has been a difficult year for many restaurant owners because of COVID-19, Anderson said the community has shown up time and time again to support his family's local business, increasing tips given to staff and helping spread the word about takeout options. Still, they are cautious not to take on too much with the new equipment, watching carefully to see how the pandemic is progressing. 
"People are watching pennies as much as they can now," Anderson said. "We got this (oven) basically at the start of COVID. We've been slow on implementing because we didn't know exactly what was going to take place. It's been a different year for sure. I think in a normal year, pre-COVID, we would've already had more menu items available. At this point, we don't want to do too much, take on too much risk. We want to be as efficient and conservative as possible."
Still, being able to take advantage of an opportunity like a SPEDA mini-grant has been positive for the Andersons' business even in a difficult year, one in which catering revenue is down 90 percent due to a lack of events. The mini-grant has not only helped grow the business and mitigate risk in taking on a large purchase, but it has given Get Ur Smoke On BBQ excellent exposure, Anderson said.
"It has been very valuable, not just in the monetary size, but also in the exposure that we've received," Anderson said. "You don't have to have a start-up business, or a business employing 25 people. This program will help everybody in some way. And it's been a fun, learning process."
Follow Get Ur Smoke On BBQ on Facebook @getursmokeonbbq, and call to place orders at (606) 492-7441.