SPEDA Foundation helping raise funds for structure that
will hold donated World Trade Center I-beam
In keeping with its dedication to local military and first responder initiatives, First & Farmers National Bank in Somerset has announced it will be the title sponsor of the Somerset-Pulaski County Special Response Team's 9/11 memorial that features steel from the fallen World Trade Center Twin Towers.
Two other sponsors have also joined the effort — G & L Refrigeration Inc. (Jeff and Phyllis Kidd) and Angela's Personal Touch (Jason and Angela Watson) will each sponsor a black granite column measuring 11 feet tall and 17 inches square, a proportional size to the Twin Towers when they stood in New York City. The columns will hold a piece of the north tower I-beam weighing 3,000 pounds between them.
"We are thrilled these community partners have joined the effort to memorialize such an important piece of our country's history," said Chris Girdler, president and CEO of the Somerset-Pulaski Economic Development Authority, which is helping raise funds for the memorial through its 501(c)3 foundation. "First & Farmers National Bank has stepped up in a big way to support the Somerset Veterans Memorial Park and now the SRT 9/11 Memorial, and we are so grateful for their commitment to the men and women who have served their community and country dutifully. We hope the community will continue to embrace this project by sponsoring at the levels we have created."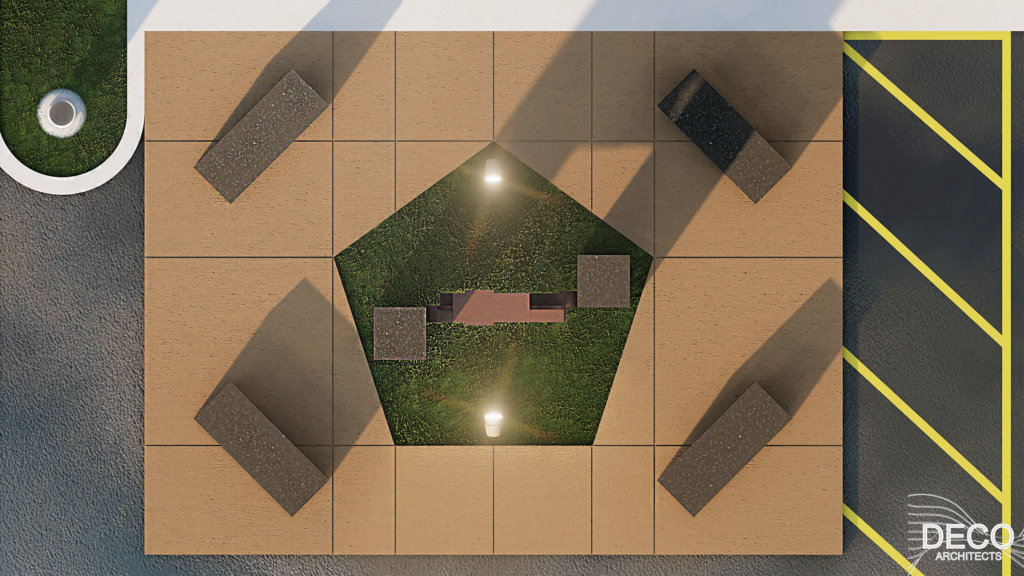 For First & Farmers, having the opportunity to pay tribute to the lives that were lost and the heroes that rose to the occasion on that tragic day is an honor, said Matt Washam, Somerset market president.
"We are indebted to the Pulaski County SRT and all of our first responders for the work that they do in our community each and every day," Washam said.
The I-beam was donated to the SRT following a year-long Port Authority of New York and New Jersey application and gifting process. It is still considered the property of the Port Authority and is required to be used as a public memorial. The steel has been a staple of public remembrance ceremonies at the SRT headquarters since it was dedicated in 2011.
But a fire that extensively damaged SRT's headquarters in April 2021 created the need to put the gifted steel in storage — and prompted SRT Chief Doug Baker and his team to consider a new way to memorialize this special piece of history. Because the cost was significant, SPEDA partnered with the SRT to help raise funds for the project through the SPEDA Community Foundation.
"We are extremely grateful to the businesses and private parties that are stepping up to help bring this important part of our American history to the forefront," Baker said. "I am so proud of Pulaski County's citizens for the way they consistently support first responders and those who have served in the military."
Somerset-Pulaski County's I-beam is one of 21 pieces of steel in Kentucky that were gifted through the Port Authority program. 
Several sponsorship opportunities are available to support the SRT 9/11 steel memorial:
Gold Sponsor — $1,000
Silver Sponsor — $500
Bronze Sponsor — $250
All donors will be recognized on-site with a bronze placard. A second bronze placard will tell the story of the gifted steel. A time capsule will also be placed on site with various special response service and military items.
SRT's new headquarters will be dedicated in spring 2023. A 9/11 memorial dedication is expected in the following months once the installation is complete.
For more information or to donate, call (606) 425-5409, e-mail jessica@speda.org or visit https://somersetkyleads.com/speda-community-foundation/.