SPEDA strives to provide opportunities that foster business growth, improve workforce development, increase tourism and encourage industry leaders.
Agricultural Expo Center Request for Information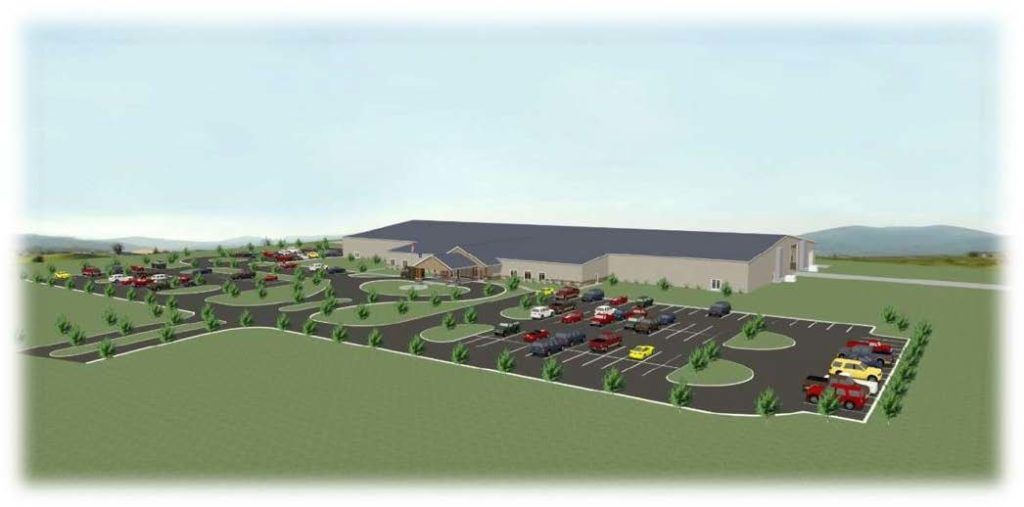 The Somerset-Pulaski Economic Development Authority is issuing a request for information to solicit creative responses from innovative and capable teams on how to best utilize 50 acres in Pulaski County to improve the quality of life of residents and promote economic development as a public-private partnership. Because agriculture is a major industry and part of SPEDA's economic development efforts, SPEDA is looking for ideas for this project, which could potentially include designing, building, operating, financing, and/or maintaining an agricultural exposition center to host events and a recreational vehicle park, or alternative ideas that meet SPEDA's objectives.
Information is due by 4 p.m. Eastern time July 22, 2020 and should be delivered to SPEDA, 306 E. Mt. Vernon St., Somerset, KY 42501. For more information, contact SPEDA President and CEO Chris Girdler at (606) 425-5409 or chris@speda.org.
Design-build request for proposal for SPEDA Commerce Park
SPEDA has issued a request for proposal from engineering, construction, and/or associated firms related to the planning, design and development of the newly acquired 142-acre SPEDA Commerce Park, located at the intersection of Ky. 1317 (Pine Hill Road) and Old Ky. 80 (Barnesburg Road). SPEDA will require a design-build proposal. Responses should communicate a firm's competence and experience in the preparation of an industrial park master plan for similar size developments. For bid/proposal packet information on this design/build RFP, please contact Chris Girdler at chris@speda.org or 606-425-5409.
Grant programs
SPEDA's mini-grant series provides strategic investments to businesses currently operating or in the start-up phase in Somerset and Pulaski County, Kentucky. Created to enhance assistance available to small businesses and strengthen economic growth and development locally, approved projects must demonstrate their benefit to the local community.
Businesses applying for mini-grants should present their overall plan, specific need for investment and ways in which funds will be utilized. Applicants are encouraged to show how their business helps to build community, mobilize local resources and strengthen community institutions and networks.
Mini-grants are subject to approval for up to $2,500 per business entity and require a 20 percent match of total project costs. Projects for which grant funds are provided must be completed within six months.
SPEDA administers program funds at its sole discretion. Nonprofits and governmental organizations are not eligible for SPEDA's mini-grant program. Each applicant must complete the application in full by the application deadline.
Watch this page for updates on grant proposal deadlines and application materials.