In Somerset-Pulaski County, we're not just laying bricks. We're building cathedrals.
Our mission, vision and values are at the core of every initiative we undertake at SPEDA. We believe unity and collaboration build a stronger economy. We can accomplish so much more if we work together.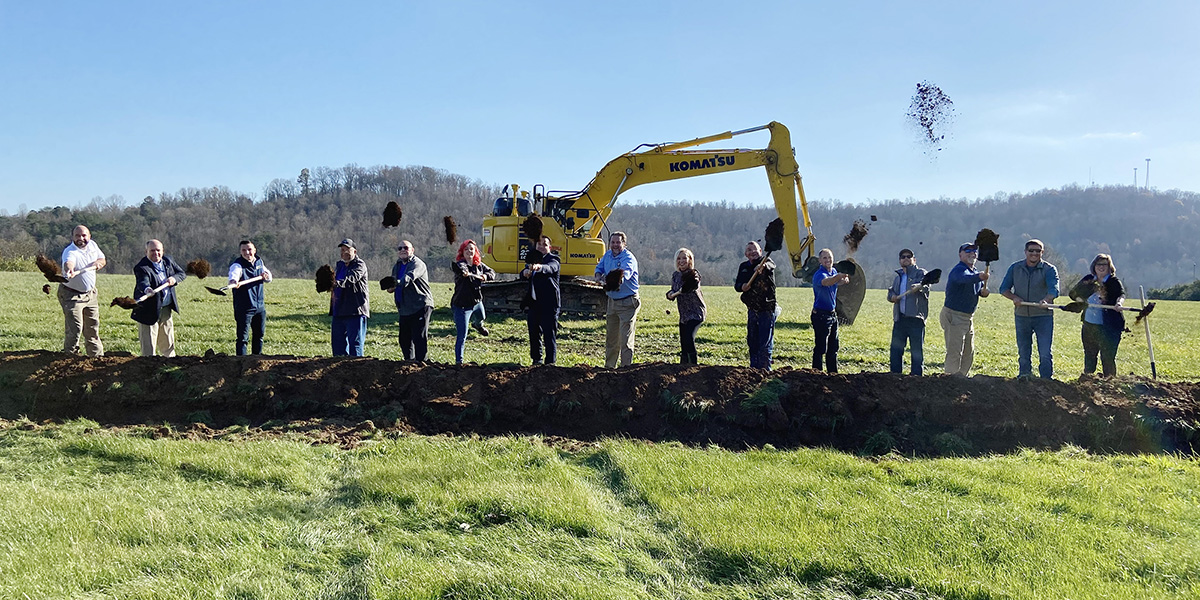 Our Mission
SPEDA is an aggressive, innovative and collaborative city-county partnership that leads the way in improving the economic, political and social well-being of its citizens. Using a proactive mindset, SPEDA utilizes industrial recruitment, retail and commercial development, tourism marketing and promotion, education, workforce development, arts and entertainment with overall community planning to improve quality of life in Somerset, Pulaski County and the Lake Cumberland region.
Our Vision
SPEDA is a growth-oriented organization engaged in quality-of-life initiatives that leads the way in business creation, expansion, retention and attraction. Driven by innovation, passion and an entrepreneurial approach, SPEDA is a leader in economic development throughout the Commonwealth of Kentucky. 
Our Values
Upon founding SPEDA, we identified key words we believe best reflect our organization's goals and objectives. Using these words, we also established our CORE VALUES, which SPEDA embraces wholeheartedly and uses to direct the organization's daily activities. 
BOLD – We take bold action in economic development, making a powerful statement that Somerset and Pulaski County is a place to do business. When naysayers suggest our vision is impossible, we will keep working. We didn't say it would be easy, but the end result will be worth it. Though it may seem easier to quit, we will push forward, together. 
VIBRANT – Our community is beautiful. It is full of vibrant, scenic views, but it's also full of vibrant, unique people. Both of these make the experience here second-to-none. 
INNOVATIVE – We constantly look for new strategies that will strengthen our community and its economic presence. We will be the easiest place to do business in America. 
GROWTH-ORIENTED — We aspire to grow wisely and be modest in that growth, embracing an appropriate and effective growth strategy for Somerset- Pulaski County that make it the best place to live, work and play in the United States. One of our founding board members said it best: We don't want to be the next New York City, but a "souped-up Mayberry" would be just fine. 
COLLABORATE — We work together on initiatives that strengthen business development, and this is one of our most attractive characteristics to potential newcomers. SPEDA will always promote harmony and seek ways to bring the community together while vigorously pursuing a new economy rooted in quality of life. 
UNITED – We not only work together, but we march together toward a common goal of making Somerset-Pulaski County the best it can be for our citizens and business community. We are a part of and a driving force behind something bigger than ourselves. We care about our community and our neighbors. We are laying bricks today that will build the cathedrals of tomorrow. 
There is a common thread among all of these words, a trait any community must have in order to represent them all. Somerset-Pulaski County is moving forward in economic development because of one major shift, and that's effective leadership. 
LEADERSHIP – SPEDA is committed to being a driving force for embracing change that values our past, strengthens our present, and builds for our future.