investing in our community | skills training
Lake Cumberland Regional Training Consortium
A new partnership with Somerset Community College (SCC), the Somerset-Pulaski Economic Development Authority (SPEDA) is reviving an employer-led association that provides high-quality, inexpensive training to its members.The Lake Cumberland Regional Training Consortium (LCRTC) offers a variety of courses in leadership, team building, customer service, information technology and safety, helping employees of member businesses improve their skills and offering networking opportunities for those companies that choose to join. Becoming a member also provides employers with 50 points toward their Bluegrass State Skills Grant application, which offers reimbursements for worker training at Kentucky's new and expanding companies and for skills and occupational upgrade training for workers of Kentucky's existing companies.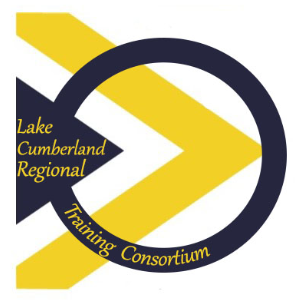 Membership
Membership to the consortium is $100 per year for an organization, and any employee of that organization is eligible to participate in training sessions. The typical cost per participant for each class is between $60 to $75, depending upon the materials required for the course.
Join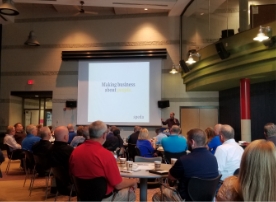 Class Size
Class sizes will be limited to 20 to 25 participants, and there is a five participant minimum for each class to be offered. A company can typically register up to five participants, but after the deadline has passed and if additional seats are still available, then a company can request and pay to send additional participants.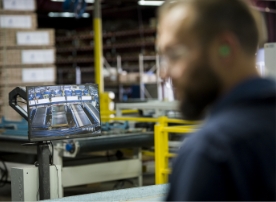 how do we | thrive?
Training to empower people
The Lake Cumberland Regional Training Consortium has proven to be invaluable to Cobb-Vantress over the past years in assisting our company with a variety of training needs for our front line supervisors, hourly team members and managers. The classes offered are professional and economical.
Lorrie West | hr complex manager, cobb-vantress, inc.
Board of Directors
Mike Gomes President Duraflame
Lorrie West Vice President Cobb Vantress, Inc.
Jessica Carlton Secretary/Treasurer SPEDA
Jessica England Board Member Somerset Community College
James Caudill Board Member Fahe
Members
Cobb Vantress Inc.
Cowboy Charcoal, LLC
Duraflame East
Fahe
Lincoln Manufacturing USA, LLC
Somerset Community College
Somerset Pulaski County Chamber of Commerce
South Kentucky RECC
UGN, Inc.
Goodwill Industries of Kentucky
New Vista - Oakwood
Toyotetsu North America
Nichols Pest Control
Membership Application
Lake Cumberland Regional Training Consortium
contact us | let's talk
Lake Cumberland Regional Training Consortium
306 East Mt. Vernon Street, Suite 316
Somerset, KY 42501
---
(606) 425-5409
jessica@speda.org