Award recognizes alumni who have demonstrated a heart of service at EKU or in their communities
The president and CEO of the Somerset-Pulaski Economic Development Authority (SPEDA) has been honored by his alma mater for his creative leadership and service to society.
Chris Girdler, a 2002 alum of Eastern Kentucky University (EKU), received the university alumni association's Distinguished Service Award Oct. 14 in Richmond.
The Distinguished Service Award recognizes individuals who have demonstrated a heart of service with EKU or within their communities. While keeping their alma mater in mind, recipients of this award are giving of their time and talents to support awareness, facilitate growth, and, among other things, be advocates for those around them.
Girdler, a seventh-generation Pulaski Countian, is SPEDA's inaugural president and CEO, having been selected to lead the organization when it was formed as a city-county partnership in 2019. With extensive experience in the public and private sectors — Girdler has served as vice president and president/CEO of two houseboat manufacturing companies, district chief of staff for U.S. Rep. Hal Rogers (KY-5th District) and one term as state senator of Kentucky's 15th District — he is now dedicated to ensuring his hometown remains a vital and growing hub in southern Kentucky through his leadership at SPEDA.
"I absolutely love Somerset, Pulaski County and Kentucky as a whole," Girdler said in the award recognition on EKU's website. "There is nowhere else in the world I would rather live, work, play and raise my family. … I love everything about (it), but at the end of the day, it's the people who make a community so special."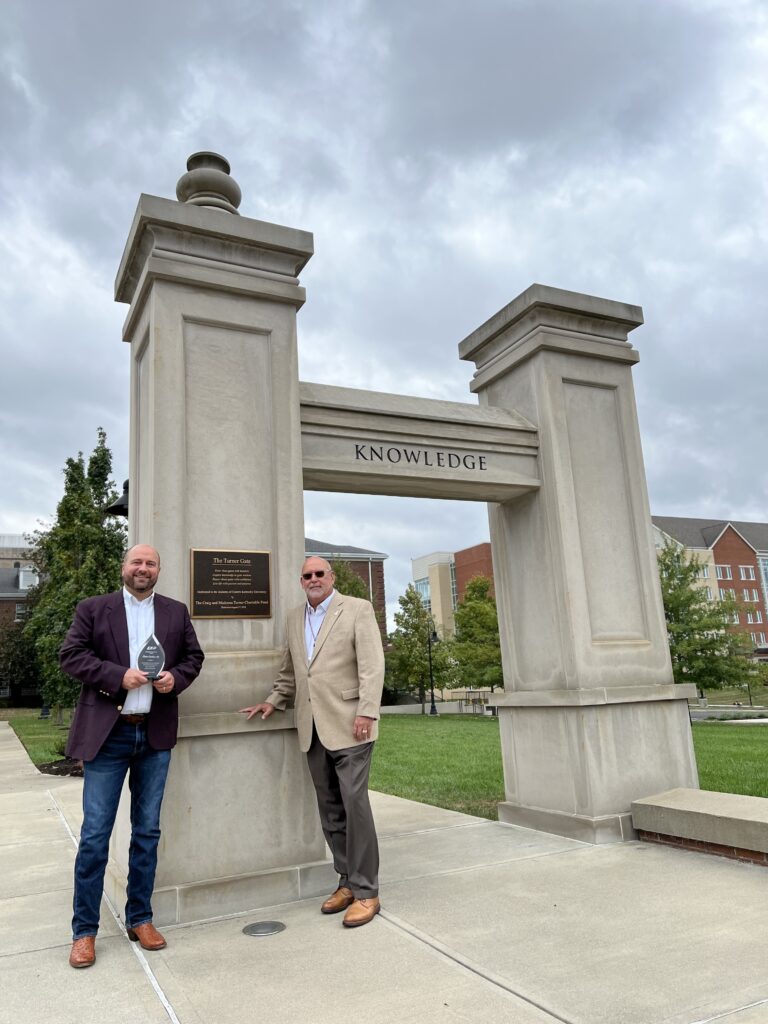 Girdler said he measures his success in his role at SPEDA by observing changes to the quality of life for the community's residents.
"Are we making a difference? Are we being innovative, collaborative and visionary? Are we uniting others behind common goals? Are we challenging the status quo? If the answer is 'yes,' then I believe we are being successful," Girdler said.
That is the vision of the 4-year-old organization, which is described as an aggressive, innovative and collaborative partnership that leads the way in improving the economic, political and social well-being of its residents. Using a proactive mindset, SPEDA utilizes industrial recruitment, retail and commercial development, tourism marketing and promotion, education, workforce development, arts and entertainment with overall community planning to improve quality of life in Somerset, Pulaski County and the Lake Cumberland region.
SPEDA has been recognized across the state for its outside-the-box thinking on how to improve the local economy. In addition to industrial recruitment and a host of other initiatives, SPEDA invests heavily in arts and entertainment; provides training for residents and employees in soft skills, hospitality and parliamentary procedure; and helps grow the local workforce through inmate re-entry programs and by connecting educators to local industries to learn about workforce needs.
Girdler, who received a bachelor's in business administration from EKU, lives in Somerset with his wife Courtney and their two daughters, Charleston and Channing. He said he is honored by this recognition — being a Colonel alum, a title he shares with his mother, is a badge he wears with pride.
"I am extremely grateful to the EKU Alumni Association for this honor and to the EKU administration as a whole for the valuable education and experience I was given," Girdler said. "EKU was the perfect setting and size for me at that stage in my life. It truly helped lay a firm foundation, build confidence and educate me on various levels."