142-acre parcel offers four-lane road access; efforts to develop certified build-ready sites will begin immediately
With an official signing today during a regular meeting of Pulaski County Fiscal Court, the Somerset-Pulaski County Economic Development Authority (SPEDA) now owns 142 acres of property adjacent to East Ky. 80 that will become the community's newest industrial park.
SPEDA purchased the property from the county for just less than $1.19 million — the same price fiscal court purchased it for last year. The county purchased the property to give SPEDA, then a new city-county partnership, time to establish itself as an organization.
Known as the Garner property in the Pine Hill and Barnesburg Road area, this farmland offers potential industrial prospects attractive four-lane road access that will be enhanced by the construction of two interchanges at the Ky. 80 and Ky. 461 intersection. The $69 million road project, which will relieve congestion at nearby Valley Oak Commerce Complex, is expected to begin in September.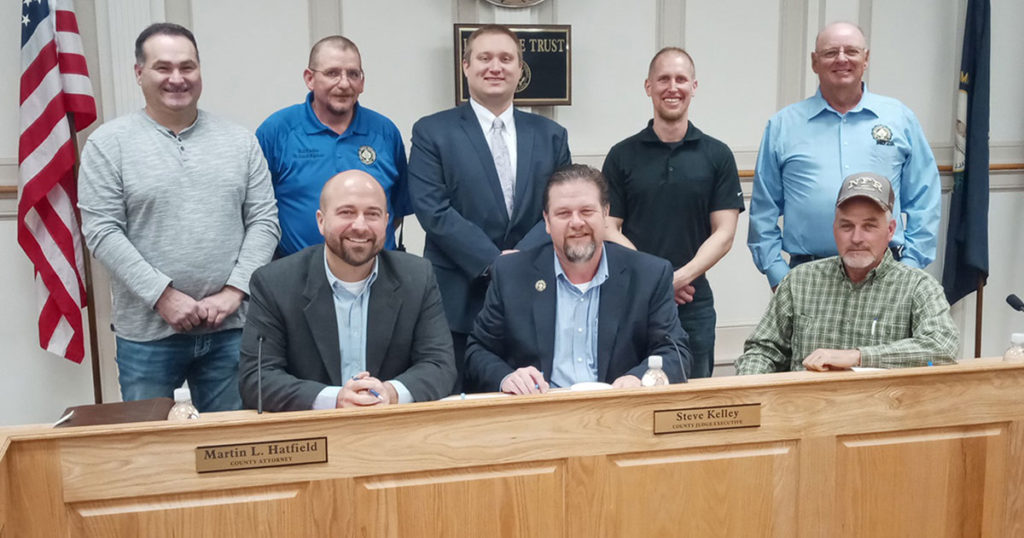 SPEDA President and CEO Chris Girdler said taking this step could not come soon enough, as the community is nearly a decade behind by normal economic development standards in building a new industrial park.
"Given that, we greatly appreciate the help and support of Pulaski County Fiscal Court in this acquisition and allowing us to move forward quickly," Girdler said. "Pulaski County Government stepped in and filled a void for our organization and purchased the property at a time when our organization was still in development per se. SPEDA is now in a place where we are able to purchase the property and move forward with its development. We look forward to continuing to work with Pulaski County Government and the City of Somerset as we plan on issuing requests for proposals for engineering and design work to enable us to begin our first phase of development."
Girdler said SPEDA will continue to aggressively apply for grant opportunities while also moving swiftly to develop the land so the community can offer certified build-ready sites for future industrial prospects.
Pulaski County Judge-Executive Steve Kelley said the land transfer is a "great victory" for Pulaski County.
"It has been a vision of the fiscal court since 2016 to find a new property to purchase and develop for industrial use," Kelley said. "The creation of SPEDA to stimulate economic growth in our county was also our vision. This sale today is the fruit of collaboration among city, county, and our strong arm of economic development, SPEDA. For the last decade, there has been a 'we-versus-they' mentality among city and county leaders. Our accomplishment today shows that not only can we work together, but that we are working together. And all of Pulaski County will reap the benefits for decades to come."
Kelley, a member of SPEDA's board along with Somerset Mayor Alan Keck, said the group anticipates announcements soon and hopes to be moving dirt and building infrastructure in summer 2020.
"I thank the fiscal court, the city council and Mayor Keck for supporting our collaborative efforts to make Pulaski a better place for all of us," he said.
Keck echoed Kelley's excitement for what the industrial park will bring to the community.
"SPEDA continues to move our economic development efforts in Somerset and Pulaski County forward," Keck said. "The purchase of these acres will allow us to create a beautiful new industrial park where build-ready sites will manifest. This is another positive step as we help create living-wage career opportunities for our great people."